Cyber Fraud Prevention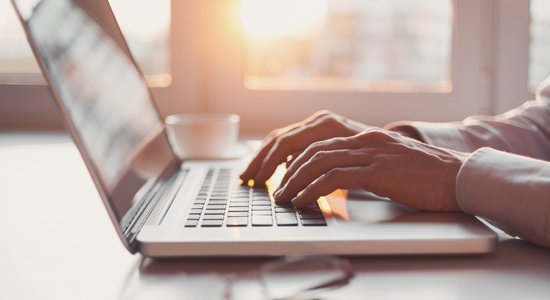 Protect yourself from Cyber Fraud:
Use complicated passwords, never share them and change them regularly.
Don't use the same password for all of your online accounts.

Don't click on links in suspicious e-mails.
These links can infect your device or redirect you to fraudulent websites where your information is stolen.

Never share confidential information via e-mail.
Legitimate organizations should not ask for your personal information by unsolicited e-mail.

Install anti-virus software on your device and keep it updated.
Up-to-date anti-virus software helps protect you against the latest malware.

Don't log into your online banking on public computers or public wi-fi.
Criminals compromise public networks to steal your info.

Sign up for Alerts - WFCU Credit Union Online & Mobile Banking
As an added online security feature with your WFCU Credit Union online banking account, members can sign up for specific security Alerts. Once set up, these Alerts will be sent to you by email or text message on your mobile device and will notify you about specific banking activities taking place on your account. Alerts are set up and edited in online banking.

Alerts to choose from include:
1. A New Payee has been added to your account
2. Your Personal Access Code (PAC) has changed
3. Online Banking Account Locked Out – Incorrect response to Security Question
4. A new INTERAC e-Transfer® recipient has been added to your account.

Activate all Alerts and receive a text message and/or email to alert you when any of the above actions have occurred on your account.

How to sign up for Alerts:

1. Once logged in to Online Banking, select Messages and Alerts from the left-hand Shortcuts navigation bar.
2. Select Manage Alerts.
3. Select Manage Alerts Contact(s) and then Add Mobile Phone. After accepting the Alerts Agreement, add a mobile phone number and/or email address where you would like to receive your Alerts.
4. Select all Alerts. For more information on Alerts and answers to our frequently asked questions, click here.